Conference Details

Conference Dinner



Guess who's coming to dinner?
​

Join us for dinner at the spectacular Gardens Club. Heritage listed and close to the conference venue, unwind with your colleagues with the happy knowledge that proceeds are going to charity.



Conference Accommodation



Delegates can phone or email to book accommodation at the conference venue:

Royal on the Park, Brisbane

52 Alice St, Brisbane QLD 4001

+61 7 3221 3411
BOOKING ID No. 132 9735
EnActing the Common good: What does this mean for Social and Citizenship Education?The Melbourne Declaration on Educational Goals for Young Australians
(MCEETYA, 2008)
states that a key role of education is to 'work for the common good, in particular sustaining and improving natural and social environments' and ensuring 'our students can act responsibly and with moral and ethical integrity' (p.9). 'As a nation, Australia values the central role of education in building a democratic, equitable and just society – a society that is prosperous, cohesive and culturally diverse, and that values Australia's Indigenous cultures as a key part of the nation's history, present and future' (p. 4-5).
At our
biennial conference at the Royal Park Hotel (Brisbane)
, we come together to discuss the role of Social and Citizenship education in
enacting the common good
and how educators can develop engaging practices to ensure the development of learners as active and informed citizens in their local, national​, regional and global communities.
The Melbourne Declaration also argues that: 'Schools play a vital role in promoting the intellectual, physical, social, emotional, moral, spiritual and aesthetic development and wellbeing of young Australians, and in ensuring the nation's ongoing economic prosperity and [ the development of] … a socially cohesive society that respects and appreciates cultural, social and religious diversity'. (p.6)
As Social Educators, leading debate about how we achieve these goals is central to our work, so we warmly invite your participation in our conference.
Libby Tudball President SCEAA
---
Powered by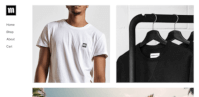 Create your own unique website with customizable templates.