Keynote speakers: Will provide stimulus for participant discussion and engagement with the conference theme.

Our speakers include:

Professor Andrew Peterson, University Christ Church Canterbury:
'Enacting the Common good: What does this mean for Social and Citizenship Education'

Professor Tracey Bunda, University of Southern Qld:
'Indigenous Australian perspectives and Sovereignty'

Associate Professor David Martin, University of Queensland:
'International Security, International Terrorism and the importance of civic education in these times' (title tbc)

Associate Professor Joanne Ferreira, Southern Cross University:
'Sustainability and the Common Good' (title tbc)

Dr Paul Williams, Griffith University,
'Civic knowledge and voting behaviour of youth'

Associate Professor Libby Tudball, Monash University: President's Address:
'Future directions in Social and citizenship education for the Common Good'.

​
Workshop and paper presenters include:

Dr Peter M Wakholi, Pinjarra SHS, Department of Education Western Australia
'Embracing Cultural Diversity through Citizenship Education'

Dr Tace Vigliante, Charles Sturt University :
'Anti-racist citizenship education: Considering the place of anti-racism education in the contemporary Australian curriculum'

Ms Janine Forbes-Rolfe, Lecturer of Education, Master of Teaching (Primary) Course Convenor,
Ms Karen Schneider, Lecturer of Education Bachelor of Education (Early Childhood) Course Convenor
'Civics and Citizenship: An early childhood/primary dialogue'

Madeline Fussell & Kim Porter, University of New England
'Teaching inquiry learning in the social sciences'

Shaun Parry, University of the Sunshine Coast.
'The problematic nature of integrating the Australian Curriculum History subject in middle school classrooms: a teacher's perspective'

Dr Angelina Ambrosetti. Central Queensland University
'Teaching the future: Mentoring pre-service teachers to teach civics and citizenship education'

Claire Austin, QUT, KELVIN GROVE
'Using drama to transform learning in Humanities and Social sciences'

Angela Colliver, Angela Colliver Consulting Services Pty Ltd
Putting Education for Sustainability (EfS) at the Centre of Social and Citizenship Education

Ms Genevieve Hall, Monash University
'Being, belonging and becoming a human rights activist'

Ms. Megan McCrone, Senior Education Officer, Australian Electoral Commission
'Voting in the Classroom'

Dr Ray Kerkhove, Professional historian
Historic Aboriginal campsites as bases for education about Indigenous Australians

Dr. Yutaka KIMURA, University of Shiga Prefecture (JAPAN)
How can we develop effective curriculum to ensure the development of students as active and informed citizens?

Dr Annie Pettitt, Manager, Education and Innovation Team, Australian Human Rights Commission
Human rights education: a pathway to active citizenship in the classroom and beyond

Andrew Pearce – Learning Manager, Museum of Australian Democracy at Eureka (M.A.D.E)
Giving It…exploring the resource

Julie Dyer, Senior Lecturer, Deakin University
'Border crossings as learning: An insight into teacher education in remote Australian indigenous communities'.


Powered by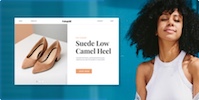 Create your own unique website with customizable templates.