Aims and Scope

The Social Educator

, the official journal of the Social Educators' Association of Australia (SEAA), provides a forum for innovative practices and research in relation to social education. As the scholarly journal of the SEAA, the journal supports the aims of this professional association to:

support, promote, advocate and improve the quality of Social Education in Australia and internationally;
advance the holistic study of society from social, cultural, political, ecological temporal, spatial and global perspectives;
represent teaching and research in Social Education at all levels and in all types of educational institutions;
provide opportunities for critiquing Social Education policy, curriculum and pedagogy;
sponsor and support activities that may assist the teaching of Social Education in Australia and beyond.
---
Seeking manuscripts

The journal encourages submissions of manuscripts from educational researchers, teachers and teacher educators and invites contributions which address social education curriculum broadly and the teaching and learning of it in schools, tertiary education and/or community contexts.

Key themes for the journal are:

Research and practice in Social education in all educational institutions
Holistic study of society
Policy, curriculum and pedagogy of social education
Citizenship education
Global education
Education for democracy, equity and justice
Values education
Indigenous education
Sustainable communities

The journal invites manuscripts according to these sections: Research and scholarship; Practitioner exchange; and Resources review.
Scholarly integrity

All research and practitioner exchange papers undergo a rigorous peer review. The process includes initial editor screening and a formal peer review by two independent reviewers drawn from a panel of recognised authorities among Australian and/or international social educators.
​

Resources review manuscripts and other specially invited papers such as the SEAA member profiles are screened by the editor; papers in this category are submitted for further review as indicated above, only if requested at the time of submission.
Copyright and disclaimers

Contributions to

The Social Educator

become the property of SEAA unless otherwise negotiated by the author. While reasonable checks are made to ensure the accuracy of statements and advice, the association can accept no responsibility for errors and omissions however caused.

No responsibility for any loss occasioned to any person acting on or refraining from action as a result of material in this publication is accepted by authors, SEAA or the Editorial Board. Any opinions expressed by the contributors to

The Social Educator are those of the authors and do not necessarily reflect the views of SEAA or the Editorial Board.
​

The Editors reserve the right to edit articles at their own discretion unless otherwise requested.
Editors

Editors

Dr. Deborah Green, University of South Australia
Genevieve Hall, Monash University

Editorial Board

Dr. April Biccum, Australian National University
Dr.Julie Dyer, Deakin University
Dr. Kate Ferguson-Patrick, University of Newcastle
Dr. Kelsey Halbert, James Cook University
Dr.Robbie Johnston, University of Tasmania
Prof. Andrew Peterson, University of South Australia
Dr. Debbie Price, University of South Australia
Dr. Marc Pruyn, Monash University
Assoc. Prof. Ruth Reynods, University of Newcastle
Joy Schultz, Education Consultant
Dr. Aaron Sigauke, University of New England
Geoff Taylor, University of Canberra
Assoc. Prof. Libby Tudball, Monash University
Dr. Tace Vigliante, Charles Sturt University
Dr. Monika Vinterek, University of Umea, Sweden
Dr. Linda Zibell, Federation University
Powered by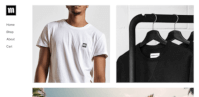 Create your own unique website with customizable templates.