Our purpose
The Social and Citizenship Education Association of Australia (SCEAA) is a professional association which aims to:
support, promote and improve the quality of Social and Citizenship Education in Australia;
advance the holistic study of society from social, cultural, political, temporal, spatial and global perspectives;
represent teaching and research in Social and Citizenship Education at all levels and in all types of educational institutions;
provide opportunities for critiquing Social and Citizenship Education policy, curriculum and pedagogy;
sponsor and support activities that may assist the teaching of Social and Citizenship Education in Australia.
Our association advocates for the development of active and informed citizens who act with moral and ethical integrity locally and globally; work to build connections between diverse social, cultural, linguistic and religious groups, particularly Indigenous groups, both within Australia and overseas; and work for the common good to promote sustainable natural and social environments. Our members work for democracy, equity and justice.
---
2018-2019 Committee

Executive

President - Dr. Peter Brett
Vice President - Genevieve Hall
Secretary - Dr. Julie Dyer
Treasurer - Assoc. Prof Libby Tudball
Journal editors - Dr. Deborah Green & Genevieve Hall

General committee

Dr. Deborah Green
Deb Sulway
Angelina Ambrosetti
Jennifer Casey
John Watson
Georgina Morris
Stephanie Peters
Geoff Taylor
Robyn Coase

Get in contact with us!
Powered by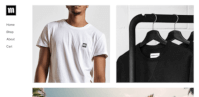 Create your own unique website with customizable templates.